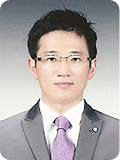 Kim Seok
영문이름
직위(직급)

Professor
전화번호

051)510-3874
이메일

seokkim@pusan.ac.kr
사무실

화공관 증류탑동 204호
한국과학기술원(KAIST) 화학공학과 (Ph.D.) 한국과학기술원(KAIST) 화학공학과 (M.S.) 연세대학교 화학공학과 (B.S.)
한국과학기술원(KAIST) 화학공학과 (Ph.D.)
한국과학기술원(KAIST) 화학공학과 (M.S.)
연세대학교 화학공학과 (B.S.)

부교수, 화공생명공학부, 화학공학-생명공학전공, 부산대학교
조교수. 화공생명공학부, 화학공학-생명공학전공, 부산대학교
선임 연구원, 에너지변환복합소재연구팀, 화학소재연구단, 한국화학연구원
선임연구원 (과장), 에너지개발팀, 중앙연구소, 삼성SDI(주)
박사후 연구원 (일본 학술 진흥재단, Japan Society for the promotion of science)

2013.11.18 2013년 학술상 수상 (2013 추계 한국탄소학회)
2012.12.10 지식경제부장관상 (2012 Campus Patent Strategy Universiade)
2012.12.10 우수상 수상 (2012 Campus Patent Strategy Universiade)
2012.05.10 제 7회 우수논문상 수상 (2012 춘계 한국탄소학회)
2015.05.10 우수포스터상 수상 (한국공업화학회)
2011.11.21 우수상 수상 (2012 Campus Patent Strategy Universiade)
2010.11.21 장려상 수상 (2012 Campus Patent Strategy Universiade)
2009.12.03 우수포스터상 수상 (The 10th international symposium on Nanocomposite and Nanoporous materials)
2008.05.15 우수포스터상 수상 (The 9th international symposium on Nanocomposite and Nanoporous materials)
2007.05.12 우수포스터상 수상 (한국공업화학회)
2006.02.15 우수포스터상 수상 (The 9th international symposium on Nanocomposite and Nanoporous materials)
1999.04~2000.09 박사후 연구원 과정 지원금, JSPS-Postdoctoral Fellowship Award

2009.03~현재 : 재무이사, 한국탄소학회 (Korea Carbon Society)
2004.09~현재 : 정회원, 한국탄소학회(Korea Carbon Society)
2015.01~2015.12 : 학술이사, 한국공업화학회 (The Korea society of Industrial Engineering Chemistry)
2013.01~2013.12 : 정밀화학분과회 기획간사, 한국공업화학회
2010.01~2011.12 기술지편집위원회 실무위원, 한국전기화학회( Korea Electrochemical Society)
2010.01~2011.12 : 학술이사, 한국공업화학회 부산울산경남지부 (The Korean Society of Industrial Engineering Chemistry)
2009.03~2010.12 : 총무이사, 한국화학공학회 부산경남지부 (Korean Institute of Chemical Engineers)
2009.03~현재 : 정회원, 한국화학공학회(Korean Institute of Chemical Engineers)
2004.09~현재 : 정회원, 한국고분자학회(The Polymer Society of Korea)
2006.03~현재 : 정회원, 대한화학회 (The Chemical Society of Korea)
2006.09~현재 : 정회원, 한국공업화학회(The Korean Society of Industrial Engineering Chemisty)
2005.11~2006.12 : 정회원, 국제전기화학회 (International Society of Electrochemistry)
2002.09~2003.09 : 정회원, 미국전기화학회 (The American Society of Electrochemistry)
1999.04~2000,09 : 정회원, 일본전기화학회 (The Electrochemical Society of Japan)

1. Misoon Oh, Seok Kim Electrochemical properties of carbon-supported metal nanoparticle prepared by electroplating methods (chapter 08, pp29-54), in electroplating, Edited by Darwin sebayang, 2012 INTECH, Rijeka, Croatia (April 2012). ISBN 978-953-308-36-5 (2000 times downloaded)

2. Soo-Jin Park, Min-Kang Seo, Seok Kim, Next-generation electrolytes for Li Batteries (Chapter 7, pp. 165-208), in High Energy Density Lithium Batteries, Edited by Katerina E.Aifantis, Stephen A.Hackney, and R. Vasant Kimar, 2010 WILEY-VCH Verlag GmbH &Co.KGaA; Weinheim (2010). ISBN:978-3-527-32407-1.

3. Seok Kim, Soo-Jin Pack et al, Composite Materials (재료백서), KIMS, Seoul (Korea) (2009).

4. Seok Kim, Soo-Jin Park et al, Application Handbook of Carbon Materials, Dae young Sa, Seoul (Korea) (2008).

5. Seok Kim and Soo-Jin Park, A Role of Carbon Support Material for Fuel-Cell Catalysts (pp.409-441), in Fuel Cell Research Trends, Nova Science Publishers, Inc.,New York (2007).

1. Seok Kim, and Soo-Jin Park, Preparation and electrochemical properties of composite polymer electrolytes containing 1-ethyl-3-methylimidazolium tetrafluoroborate salts, Electrochimica Acta, 54 (2009) 3775-3780

2. Hyung Ik Lee, Yongju Jung, Seok Kim, Jeong Ah Yoon, Jin Hoe Kim, Jae Sik Hwang, Myung Hee Yun, Jei-Won Yeon, Chang Seop Hong, Ji Man Kim, Preparation and application of chelating polymer?mesoporous carbon composite for copper-ion adsorption, Carbon, 47(4) (2009) 1043-1049

3. Seok Kim and Soo-Jin Park, Interlayer spacing effect of alkylammonium-modified montmorillonite on conducting and mechanical behaviors of polymer composite electrolytes, Journal of Colloid And Interface Science, 332 (2009) 145-150

4. Seok Kim, Eun-Ju Hwang, and Soo-Jin Park, An Experimental Study on the Effect of Mesoporous Silica Addition on Ion Conductivity of Poly(Ethylene Oxide) Electrolytes, Current Applied Physics, 8 (2008) 729-731.

5. Seok Kim, and Soo-Jin Park, Preparation and Electrocatalytic Activities of Platinum Nanoclusters Deposited on Modified Multi-Walled Nanotubes Electrodes, Analytica Chimica Acta, 619 (2008) 43-48.

6. Yongju Jung, Seok Kim, Bum-Soo Kim, Dong-Hun Han, Su-Moon Park, Juhyoun Kwak, Effect of Solvents and Electrode Materials on Electrochemical Reactions of Sulfur, Int. J. Electrochemical Science, 3 (2008) 557-568. (SCIE)

7. Seok Kim, and Soo-Jin Park, Electrical Signal Effect on Electrochemical Activities of Electrically Deposited Metal Catalysts on Carbon Nanotubes, Electrochimica Acta, 53 (2008) 4082-4088

8. Seok Kim and Soo-Jin Park, Electroactivity of Pt-Ru/Polyaniline Composite Catalyst-Electrodes Prepared by Electrochemical Deposition Methods, Solid State Ionics, 178 (2008) 1915-1921.

9. Seok Kim, Yongju Jung, and Soo-Jin Park, Preparation and Electrochemical Behaviors of Platinum Nanoclusters Catalysts deposited on Plasma-treated Carbon Nanotubes Supports, Colloids and Surfaces A, 313-314 (2008) 189-192.

10. Seok Kim, Yongju Jung, and Soo-Jin Park, Catalytic Activity of Electrically Deposited Metallic Nanoparticle Catalysts on Graphite Nanofibers, Colloids and Surfaces A, 313-314 (2008) 220-223.

11. Seok Kim, Eun-Ju Hwang, Yongju Jung, Mijeong Han, and Soo-Jin Park, Ionic Conductivity of Polymeric Nanocomposites Electrolytes Based on Poly(ethylene oxide) and Organo-Clay Materials, Colloids and Surfaces A, 313-314 (2008) 216-219.

12. Yongju Jung, Seok Kim, Soo-Jin Park, Ji-Man Kim, Preparation of functionalized nanoporous carbons for uranium loading, Colloids and Surfaces A, 313-314 (2008) 292-295.

13. Yongju Jung, Seok Kim, Soo-Jin Park, Ji-Man Kim, Application of polymer modified nanoporous silica to adsorbents of uranyl ions, Colloids and Surfaces A, 313-314 (2008) 162-166.

14. Yongju Jung, Seok Kim, Soo-Jin Park, Ji-Man Kim, Preparation and characterization of mesoporous carbon-supported Pt nanocatalyst and its stability under strong acidic solutions, Colloids and Surfaces A, 313-314 (2008) 167-170.

15. Seok Kim, and Soo-Jin Park, Preparation and Ion Conducting Behaviors of Poly(ethylene oxide)-Composite Electrolytes Containing Lithium Montmorillonite, Solid State Ionics, 178 (2007) 973-979

16. Seok Kim and Soo-Jin Park, Preparation and Electrochemical Properties of Composite Polymer Electrolytes Containing Mesoporous Silica Fillers, Electrochimica Acta, 52 (2007) 3477-3484

17. Seok Kim and Soo-Jin Park, Preparation and Electrochemical Behaviors of Platinum Nanoparticles Impregnated on Binary Carbon Supports as Catalyst Electrodes of Direct Methanol Fuel Cells, J. Solid State Electrochemistry, 11 (2007) 821-828 (SCIE)

18. Seok Kim and Soo-Jin Park, Effect of Acid/Base Treatment to Carbon Blacks on Preparation of Carbon-Supported Platinum Nanoclusters, Electrochimica Acta, 52 (2007) 3013-3021

19. Seok Kim, Yongju Jung, Soo-Jin Park, Effect of Imidazolium Cation on Cycle Life Characteristics of Secondary Lithium-Sulfur Cells Using Liquid Electrolytes, Electrochimica Acta, 52 (2007) 2116-2122

20. Yongju Jung, Seok Kim, New approaches for improvement of cycle life characteristics of lithium-sulfur batteries, Electrochemistry Communications, 9, 249-254 (2007)

21. Seok Kim, Yongju Jung, Young-Seok Lee, Soo-Jin Park, Electrochemical Characteristics of Carbon-Supported Metal Nanoparticles Catalysts Prepared by Electrical Deposition Methods, Solid State Phenomena, 124-126 (2007) 1821-1824.

22. Seok Kim and Soo-Jin Park, Effects of Chemically Modified Carbon Supports on Electrochemical Behaviors of Platinum Catalysts of Fuel Cells, J. Power Sources, 159, 42-45 (2006).

23. Seok Kim, Mi-Hwa Cho, Jae-Rock Lee and Soo-Jin Park, A Study on the Preparation of Platinum Catalyst Deposited on Plasma Treated Carbon Blacks, J. Power Sources, 159, 46-48 (2006).

24. B.K. Singh, Hojin Ryu, Rajeev C. Chikate, Nguyen Due Hoa, Soo Jin Park, Seok Kim, Jae-Rock Lee, Growth of multiwalled carbon nanotubes from acetylene over in situ formed Co nanoparticles on MgO support, Solid State Communications, 139, 102-107 (2006).

25. Seok Kim, Yongju Jung, and Soo-Jin Park, Effects of Imidazolium Salts on the Discharge Performance of Rechargeable Lithium-Sulfur Cells Containing Organic Solvent Electrolytes, J. Power Sources, 152, 272-277 (2005).

26. YunSuk Choi, Seok Kim, Su-Suk Choi, JiSung Han, Jan-Dee Kim, Sang-Eun Jeon, and BokHwan Jung, Effect of Cathode Component on the Energy Density of Lithium-Sulfur Battery, Electrochimica Acta, 50, 833-835 (2004).

27. Seok Kim, Yongju Jung, and Hong-Sup Lim, The Effects of Solvent Component on the Discharge Performance of Lithium-Sulfur Cell containing Various Organic Electrolytes, Electrochimica Acta, 50, 889-892 (2004).

28. Byoun-Ho Jeon, Seok Kim, MinHo Choi, and In-Jae Chung, Synthesis and characterization of polyaniline-polycarbonate composites prepared by an emulsion polymerization, Synthetic Metals, 104, 95-100 (1999)

29. Seok Kim and In-Jae Chung, Annealing effect on the electrochemical property of polyaniline complexed with various acids, Synthetic Metals, 97(2), 127-133 (1998)

30. Seok Kim and In-Jae Chung, pH effect on the electrochemical redox reaction of
disulfide with polyaniline film electrode in organic solution, Synthetic Metals, 96(3), 213-221 (1998)

31. Seok Kim, Jang-Myoun Ko and In-Jae Chung, Electrical conductivity change of polyaniline-dodecylbenzene sulfonic acid complex with temperature, Polymers for Advanced Technologies, 7, 599-603 (1996)

32. Jang-Myoun Ko, Seok Kim, and In-Jae Chung, Electrochemical properties of dodecylbenzene sulfonic acid-doped polyaniline film in various organic solutions, Synthetic Metals, 69, 139-140 (1995)

33. Jang-Myoun Ko, Seok Kim, Kwang-Man Kim, and In-Jae Chung, Electrochemical properties of dodecylsulfate-doped polypyrrole films in aqueous solutions containing NH4Cl and ZnCl2, Synthetic Metals, 64(1), 9-15 (1994)

교수업적