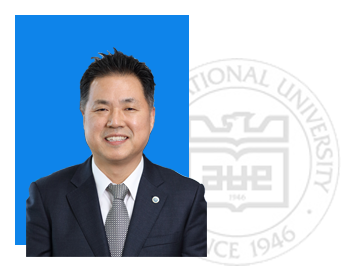 Dean, School of Law
Sohn Taewoo, Ph.D
Message from the Dean
Pusan National University School of Law has served as the nation's leading center for legal education and research since its foundation as the College of Law in 1948. Since its founding, the law school has produced numerous legal scholars and practitioners who have been at the forefront of Korea's social, economic, and legal changes for the last 70 years. In 2009, the PNU College of Law was transformed into the PNU School of Law with a new juris doctoral curriculum to better adapt to a rapidly changing global environment. Our law school admits 120 new students every year to the J.D. program and about 20 to 30 students for master and doctoral degree programs.
Our faculty is comprised of scholars with domestic and international legal expertise, as well as academic and practical experience. With over 40 distinguished faculty members, our law school offers a wide variety of courses to our students. In addition to providing students firm theoretical and practical foundations in the core areas of civil, criminal, and public law, we also offer concentrated modules in the areas of maritime, trade, and financial law.
Our vision is to produce outstanding lawyers with comprehensive international capabilities. To accomplish this, we offer various foreign law classes in English, Japanese, and Chinese, and provide our students with opportunities for international exchange and internship programs in numerous countries in Asia, Europe, and North America. PNU School of law remembers its past tradition of excellence while also looking to the future. We desire to work together with many international partners in order to exchange ideas and to work together for the common goal of enhancing justice and legal fairness in our global community.
I am very proud to be a part of the community of scholars and students at the PNU School of Law, and I also would like to invite you to become a member and our supporter. You will have an enriching experience with the PNU School of Law!